Luxury Online Real Essate Agent - Website & Database Systems
Again Bradford Park Avenue's chief executive officer asked me if i was able to design and develop a huge Real Essate Agency website as his newest business venture selling properties in one of the most executive and expensive areas in the world. It started off with hundreds and hundreds of properties and image. all stored in a large and secure database for future refrence. This project was massive and a great achievement on my own. NOTE: the link may not be active as the company is waiting for legal advise before going live.
Massage Clinic Website - Website & Email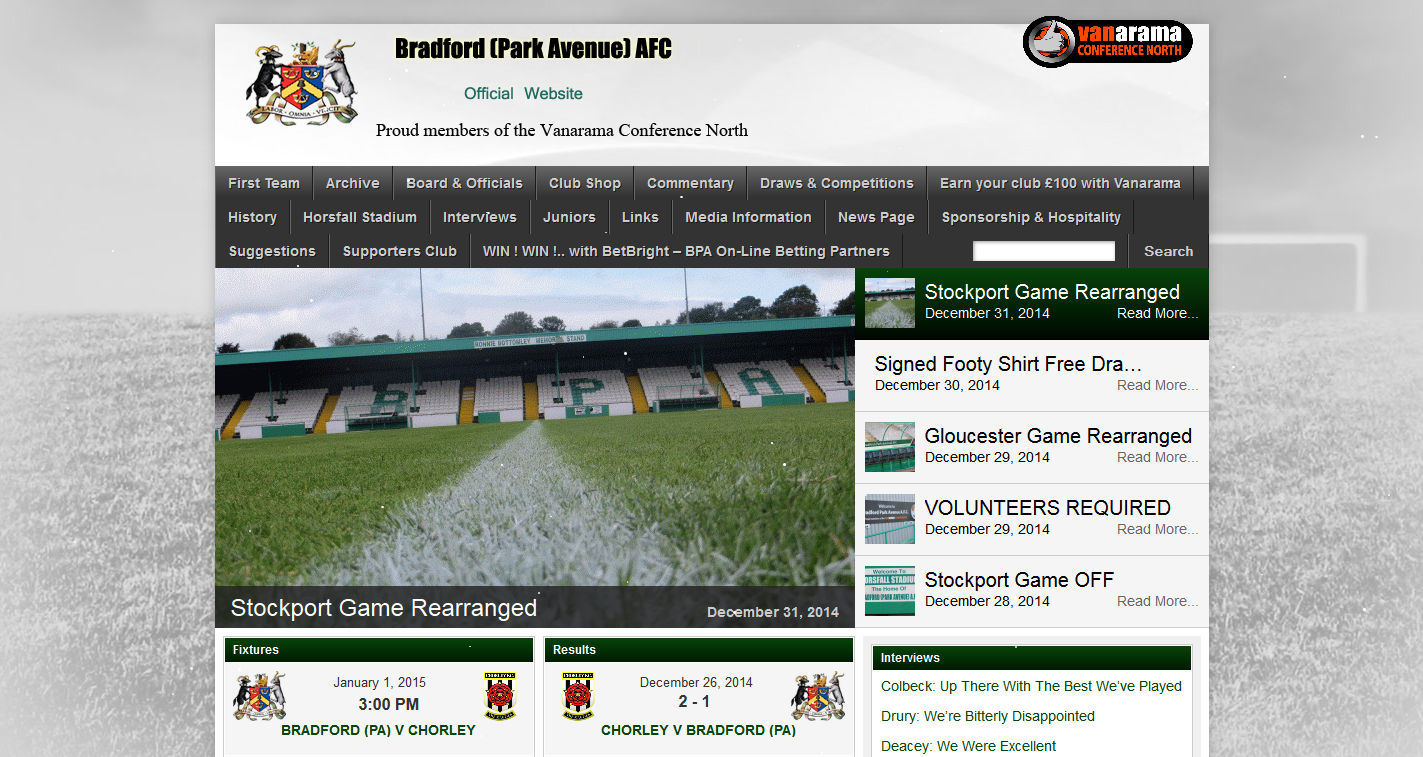 Bradford (Park Avenue) AFC - Website & General IT
I started helping Avenue in 2008 as a consulting role advising the club regarding IT strategies. In 2009 i took over the clubs official website after they had paid an external company a large sum of money (before my time at the club) and it just was not working. I just deleted what was there before and started from scratch to build a website the club could be proud of. In 2015 i am leading a new de-design of the website due to a full re-brand of the club.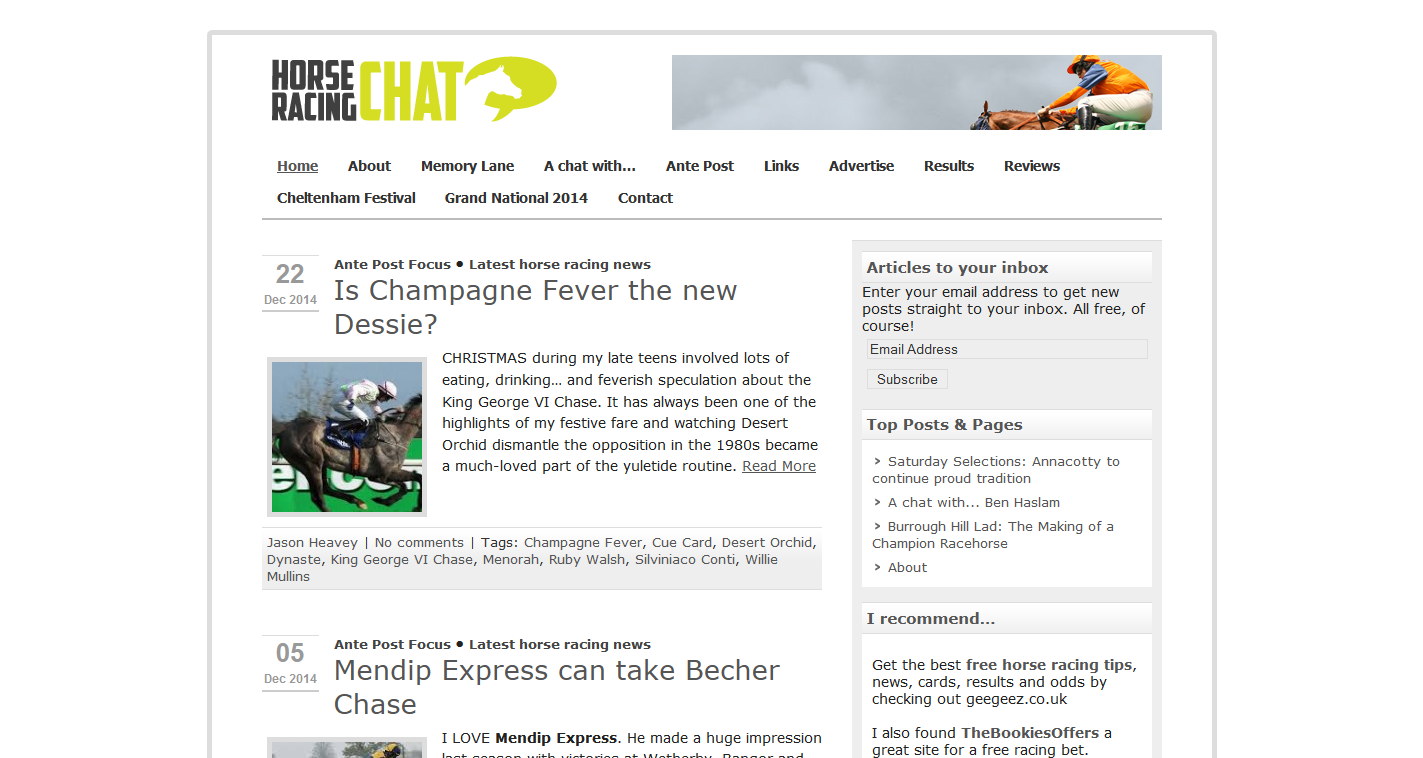 Horse Racing Online Blog - Website
April 2012 i was competing for freelance jobs on a major freelance website. And i managed to beat off around two dozen rival web designers/developers to be awarded the job. It was for a horse racing blog for a national newspaper journalist. The site is still going strong with no extra input from me, and 400 and counting blog posts later.